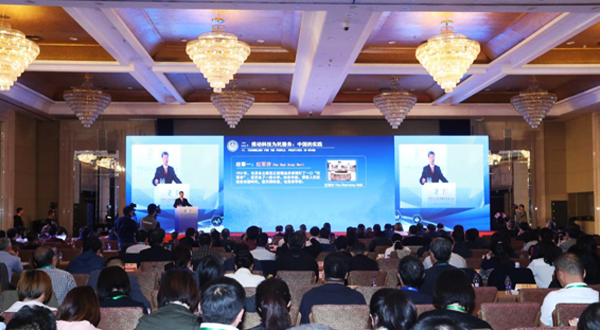 Themed on "Science Literacy for Sustainable Development", the 2019 World Conference on Science Literacy (WCSL) was held in Beijing on October 16th, 2019 under the sponsorship of China Association for Science and Technology (CAST) and the joint support of the United Nations Educational, Scientific and Cultural Organization (UNESCO), the International Science Council (ISC) and the World Federation of Engineering Organizations (WFEO). More than 600 Chinese and foreign guests from 5 international organizations, 28 countries and 35 national S&T organizations attended the Conference. 
Hosted by Meng Qinghai, Vice President and Secretariat Member of CAST and the Deputy Director of WCSL Organizing Committee, the Opening Ceremony was attended and addressed by Wan Gang (Vice Chairman of CPPCC and President of CAST), Gong Ke (President-elect of WFEO) and Marielza Oliveira (UNESCO Representative to the People's Republic of China). 
The Opening Ceremony was immediately followed by the splendid keynote speeches delivered by Daya Reddy (President of ISC and Professor at the University of Cape Town, South Africa), Fu Bojie (Vice President of International Geographical Union and Vice President of International Association for Ecology), Huai Jinpeng (Secretary of Leading Party Members' Group, Executive Vice President and Chief Executive Secretary of CAST), Erik Jacquemyn (Chair of the Science Centre World Summit), and Sir Colin Blakemore (Fellow of the Royal Society).
  Comprising of opening ceremony, keynote speeches, plenary forums, thematic sessions, roundtable meetings, visits and closing ceremony, WCSL 2019 is held to implement the spirit of the Beijing Declaration released at WCSL 2018, to promote the founding of the World Organization for Science Literacy, to jointly build a global community for science literacy promotion, and to make new contributions to the world's sustainable development and the advancement of human civilizations.